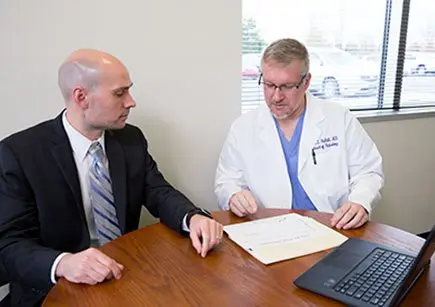 Successful execution of a clinical trial depends upon excellent working relationships between clinical research sites and sponsors. However, the rapport between sponsors and sites can sometimes become strained due to challenges in communicating effectively. With both parties working on numerous studies simultaneously, it can be difficult to address each other's concerns in a timely manner.
To address this issue, it is important that both sites and sponsors (or their expert CRO delegates) actively maintain an open line of communication, and collaborate to eliminate miscommunication and obtain the best outcome possible for all involved, especially the patients being served.
Here are some useful tips for sponsors to consider when planning and conducting a clinical trial:
1. Ask your sites to explain barriers to estimating accurate potential trial enrollment rates
When it comes to filling out site assessment questionnaires, sites can provide a lot of valuable information beyond just a projected number of patients they can enroll in a week or a month. They can help identify potential barriers to achieving the desired enrollment rate.  Knowing this information, sponsors may be able to work proactively with their sites to eliminate these potential barriers.  There are many important factors that may affect patient enrollment and sites can provide the practical input needed to optimize patient recruitment and enrollment.
2.  Share enrollment updates with the study sites throughout the study and a summary at trial closure
During the enrollment phase of a trial, it is useful to share periodic enrollment updates with the sites.  The regular communication keeps them engaged with the trial, and it gives them some perspective as to how they are performing compared with the other trial sites.  Many times this will spur a friendly competition to try to be the trial's top enroller (particularly since the various investigators are often colleagues who know each other personally).
At trial closure, the information tracked by the sponsor throughout the study must be analyzed and shared with all of the sites to compare realities with predictions. Sites can learn from past performance data, and use the information when considering future trials. This can help sponsors design future trials and plan recruitment strategies.
3. Avoid collection of redundant information from prior projects
Sponsors can use data collected from sites for previous projects, and evaluate site capabilities from this history, to reduce or eliminate the need for the sites to complete questionnaires when being considered for a trial. This will enable sites to use the saved time for more robust study start-up efforts and plan to increase study success.
4. Consider inputs from sites for better trial design
One of the best paths to study success is to involve trial sites before the protocol is finalized. If sites have a chance to evaluate the draft inclusion/exclusion criteria and data collection methods and time points, they can determine how difficult it would be for the site staff to implement the trial as designed. These inputs can provide improvements in accuracy of anticipated patient costs and trial timelines. Additionally, these inputs can prevent last minute surprises and challenges during trial progress.
5. Let sites know why they were not selected for the trial
It is important to provide sites with feedback when they are not chosen to participate in a trial. Sites typically don't receive detailed information from the trial sponsor, just a rejection notification. Sponsors should provide sites with reasons for not being selected to help them improve and to build a good relationship for the long-term. Obviously this will not benefit the current trial, but it may give the site justification to address some of the shortcomings in its preparedness to conduct clinical trials or give the site insight needed to better target trials suited to its strengths.  This will lead to increased success in future trials, perhaps even one of yours.
6. Provide access to database systems for operational needs
Most sites don't have enough funds to purchase database management systems like Clinical Trial Management Systems (CTMS). Sponsors realize the importance of data management systems and can consider providing sites access to CTMS systems to track their progress and simplify their operational and reporting needs. This can save staff time, and enhance accuracy and consistency of data.
Early planning and consistent communication with clinical sites can help move your trial along more efficiently. If you have any questions, or if you would like to discuss this topic in more detail, please email askmed@medinstitute.com.
Please visit medinstitute.com to learn more about how we can partner with you and help drive success in your clinical studies.