An important step in the development process is the fabrication of a medical device prototype that both looks and functions like the final device. The prototype communicates the idea and builds confidence with key stakeholders and investors.  A well-made and well-conceived medical device prototype can help bolster intellectual property filings, or enable completion of the "killer experiment" for future seed- or bridge-round funding. Computational modelling can also help inform this phase of development and optimize prototyping activities.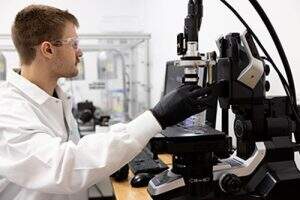 We carefully listen to client needs and clarify expectations to set up the best scenario for accelerating development of product ideas and concepts. Many of our MED team members have previous large and small medical device company experience, which further informs our work and accelerates the development process.
We have developed strong relationships with an extensive network of professional service providers to the medical device industry. We have broadened and integrated our services to optimize our focus on medical design and development.  We are transparent about our capabilities and competencies, and we'll work with you to accelerate your R&D during this phase.  We maintain an ISO 13485 quality system and can assemble small-scale volumes of devices to meet a design verification and validation plan, as well as a small proof of concept clinical study.  Additionally, we are part of a large medical organization and currently work with a number of OEM's within the medical device space.  This allows for identification and selection of the best vendor for long-term success.
To accelerate device development in this phase, we leverage our processes and experiences that have supported several first in human clinical studies of devices.  We focus on creating a device that will answer the clinical question at hand.  If the client needs a deployable solution or a solution that can be tried in the field, we rely on our human factors expertise to translate the concept from research into a solid product.  Additionally, we have current experience in design for manufacturability (DFM) experience, functional relationships and tolerance analysis, and device transfer at various stages of development. We are always ready to partner with you to meet your expectations during the feasibility and prototype phase.
Key Activities
Specification and Requirement Generation, Physical and Computational Prototyping, Concept Development, ISO 13485, Human Factors