Understanding the classification of your medical device before CE marking is a critical step as it affects the regulatory requirements for your device. Before a medical device can be CE marked in Europe, manufacturers must comply with the appropriate medical device directive or regulation set forth by the European Commission. The process is made more complicated by changes that are currently underway; specifically, the European Medical Device Regulation (MDR) No. 2017/745 is set to replace both the Medical Devices Directive (MDD) 93/42/EEC and the Active Implantable Medical Devices Directive (AIMD) 90/385/EEC. Additionally, the In Vitro Diagnostic Device Regulation (IVDR) No. 2017/746 will replace the In Vitro Diagnostic Directive (IVDD) 98/79/EC. Among the vast changes occurring with this transition from directive to regulation are new classification rules.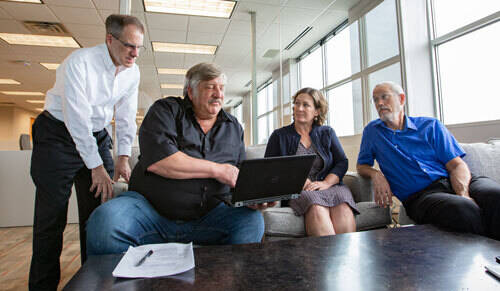 Determining device type in the US largely depends on identifying similar devices (i.e., predicates) already cleared by the FDA. Classification of medical devices in the EU uses a rule-based system. The device classification is the highest class determined by these rules. The MDR adds four additional rules to this scheme. (IVDs have their own classification scheme under the IVDR.)
Like the MDD, the MDR has four main risk-based categories for medical device classification:
 Class I (low risk)
Class IIa (medium risk)
Class IIb (medium/high risk)
Class III (high risk)
Certain Class I sub-groups, including the new "Class I, Reusable Surgical Instruments" category under MDR, require Notified Body involvement as part of the conformity assessment. Ultimately, demonstration of compliance to MDR may require a change in your device classification. For example, under the MDR, active implantable devices now receive a class (nearly all are Class III). MDR classification rules will also have an impact on software, nanomaterials, nonsurgical invasive devices and products without an intended medical purpose (e.g. liposuction instruments).
Has the classification of your device changed under MDR? MED Institute specializes in medical device regulatory consulting; our team can help you determine the proper classification for your medical device under the MDD, AIMDD, IVDD, or the MDR or IVDR and associated regulatory requirements.
Please visit medinstitute.com or contact us at 855.463.1633 to learn more about our team and capabilities.