There are several safety concerns (risks) for patients who require a minimally invasive procedure. One of the risks to be mitigated is how many and of what size are the particulates generated by the medical devices used in these procedures. The FDA has focused on particulates generated and has been involved with guidance over the years and continues to be active in updates to standards like AAMI TIR:42 and ASTM F2743.
We have successfully evaluated numerous medical devices for particulate matter generation and have supported global regulatory submissions with our testing, acceptance criteria development, worst case model creation, and validated methods. Our experience includes neurovascular devices, vascular devices, endoscopes and tracheal tubes, breathing bags and other devices that could generate particulate. During the accumulation of this experience, our team has identified the top three challenges that are commonly faced when evaluating medical devices for particulate matter generation. As with most medical device related risk mitigation activities, it is important to stay current on technology, testing standards, and regulatory expectations. In addition, consulting companies, such as ours, are able to be more efficient and cost effective by amortizing the cost of expensive testing equipment, cost of validation of the test method, and on-going expenses to maintain method accreditation across numerous projects over many years.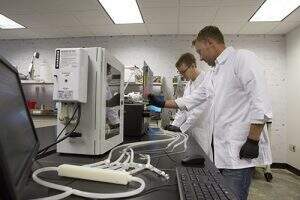 The most common challenges are:
With these three challenges covered, counting and sizing particles becomes a fairly automatic activity. We can help you work through these common challenges to meet your project needs.
To learn more about our services and how we can partner with you, please visit medinstitute.com call us at 855.463.1633 or send us an email askmed@medinstitute.com.