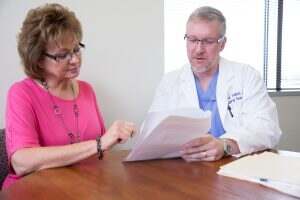 Adequate patient enrollment and retention are absolutely essential to the success of a clinical trial. A study from 2015 revealed that more than 86% of clinical trials failed to satisfy their enrollment timelines, and of all registered clinical trials nearly one in five was terminated early. According to the Tufts Center for the Trial of Drug Development, more than a third of sites selected for clinical trials under-enroll, and 11% fail to enroll a single subject! Given the cost to start up an investigative site, this becomes a large financial burden to a study sponsor.  Retention of patients throughout the follow-up period is important for meeting enrollment goals and overall clinical trial timelines.
Several factors lead to poor enrollment and patient retention and should be considered in order to run a successful clinical trial:
Complex trial design
Excessive trial complexity and overly stringent eligibility criteria may limit patient enrollment and retention. In a survey, patients who described site visits as stressful were more than twice as likely to drop out (38% dropouts vs. 16% of those who did not find visits stressful). Hence, it is important for sponsors/CROs to develop protocols with minimal complexity and maximal convenience–for both the research coordinators and the patients to be enrolled. MED Institute's protocol development process involves stakeholders who understand patients' needs and patient flow through the clinical setting to help sponsors and CROs draft an efficient trial design.
No thorough consenting process
A detailed, yet simple to understand, consenting process is an important step in ensuring that patients stay enrolled in a particular clinical trial. If the consenting process is confusing and difficult to comprehend, patients may not fully understand what is expected from them, leading to patients dropping out of the trial later—when they encounter unexpected steps. Research Coordinators must spend adequate time with the patients during the consenting process to help them understand all the requirements of the trial, especially the assessments and timelines of follow-up visits, to maximize patient retention.
Poor site selection
It can be tempting to rush the site start-up process and initiate sites to begin enrollment in a clinical trial as quickly as possible. However, it is important to spend sufficient effort on site assessment to select quality sites with experienced staff. Some important questions to ask during assessment are what is their patient population, how do they identify eligible patients, how many patients are seen by the physician regularly, and whether the potential investigator is participating in any competing studies. Determining site feasibility is the most important step during the trial start-up process and worth the upfront time and effort in order to shorten the overall trial timeline.
Inaccurate enrollment projections
Most enrollment projections in a clinical trial are based on best-case scenarios. Trial sites tend to over commit and are overly optimistic about their enrollment rates. Relying solely on these estimates leads to improper projections due to faulty enrollment forecasts–eventually creating delays and cost increases downstream. It is important to be realistic about how many patients each site can enroll each month or quarter based on the assessments conducted earlier during trial start-up – no one likes surprises.
Poor communication and relationship
After a patient is enrolled in the trial, it is important for the physician investigator and research staff to establish and maintain a good relationship with the patient. Patients, after all, are donating a lot of individual time and may be making significant sacrifices. It's important that investigators keep this fact in mind and inform patients of any developments or updates during the trial. It is also important to regularly notify the patients of their upcoming visits to avoid missing any visits or critical assessments which could require them to exit the trial.
Traditionally, the responsibility for patient recruitment primarily belonged to physician investigators. Today, sponsors and contract research organizations (CROs) are often partnering with sites to enroll patients in clinical trials. Coordination and collaboration among all parties is vital to successfully carry out effective and efficient patient recruitment. We can help you achieve your enrollment goals and meet overall timelines and budgets, leading to the success of the clinical trial.
For more information about our team and capabilities, please visit medinstitute.com, call us at 855.463.1633, or email askmed@medinstitute.com.
References
1.       B. Carlisle, J. Kimmelman, T. Ramsay, N. MacKinnon, Unsuccessful trial accrual and human subjects protections: an empirical analysis of recently closed trials, Clin. Trials, (2015), pp. 77-83
2.       M.J. Lamberti, A. Mathias, J.E. Myles, D. Howe, K. Getz, Evaluating the impact of patient recruitment and retention practices, Drug Inf. J., (2012), pp. 573-580
3.       K. Lopienski, Retention in Clinical Trials – Keeping Patients on Protocols https://forteresearch.com/news/infographic/infographic-retention-in-clinical-trials-keeping-patients-on-protocols/