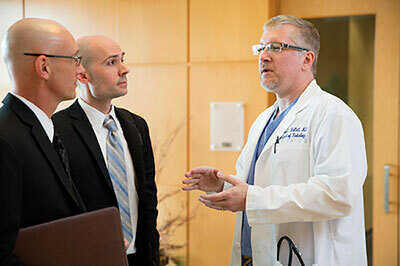 Important points- the fifth and final, in a blog series about clinical trials for medical device innovators. Read part I: Designing Clinical Trials, part II: Regulatory Considerations for Clinical Studies, part III: Managing Clinical Trials, and part IV: Cost Drivers for Clinical Trials, here.
The development of a new medical device is both an exciting and rewarding time, but the ensuing process can be the most exhausting, frustrating, expensive, and time-consuming part of the entire process. To conclude the Clinical Trials for Medical Device Innovators series, we would like to leave you with a few important points as you move your product through the medical device lifecycle:
A clinical feasibility study may be needed when only formal testing in humans can provide the evidence that the device offers the expected benefit (Proof of Concept); you will need data about the therapeutic effect before designing a larger pivotal study (or if you plan to sell the device, for the company planning to purchase your device before closing close the deal.)
Clinical trials are grouped into two basic varieties: significant risk (SR) studies and nonsignificant risk (NSR) studies; all SR studies require an IDE (investigational device exemption), while NSR studies only require IRB approval.
If an IDE is necessary, an IDE Early Feasibility Study offers evidence of the amount of nonclinical testing required to support the IDE; the alternative is a traditional IDE which requires all nonclinical testing (bench and animal) to be completed prior to applying for an IDE.
If you want to complete development of the device and obtain regulatory approval, meet with the appropriate authorities of the FDA to discuss your plans and obtain their advice. This presubmission or pre-IDE meeting helps determine what nonclinical testing the FDA will require, the endpoints and follow-up for the clinical study, and agreement of the design of your proposed clinical protocol, but you need to be fully prepared!
Unless you are an experienced clinical trialist, do not try to manage a clinical trial yourself-hire a contract research organization (CRO) to manage the trial and one or more seasoned regulatory affairs professionals.
Conducting a clinical trial entails many important concepts, some of which include: the number of patients needed, number of sites for the trial, a contract with each site, local IRB (Institutional Review Board) review and approval, a plan for interim monitoring visits, a Clinical Events Committee, a Data Safety Monitoring Board, and possibly a core laboratory.
You may need an experienced biostatistician with particular expertise in the analysis of complex study designs.
All this is expensive! Be prepared for the costs included, not only for the trial (the most expensive part), but also if needed, a 510(k) application ($4690) and a premarket approval application (PMA) for a Class III device ($234,495).
MED Institute can help guide your product through the medical device lifecycle. For more information, please visit our website at https://medinstitute.com/.
This concludes our series on Clinical Trials for Medical Device Innovators. Please continue to follow our blog for more interesting topics.