On September 13th, MED had the opportunity to be a sponsor at the 2017 IHIF Annual Gala Dinner. The IHIF is an outstanding organization that works to connect key stakeholders to enhance business networks advocate for member interests, develop workforce skills, and provide strategic vision in the interest of growing the state's health industry economy and reputation. The Annual Gala Dinner was held at the beautiful Alexander, A Dolce Property in Indianapolis, IN. The evening started with a general reception in the Gallery and special VIP Event with the keynote speaker. The meeting included an IHIF organizational and industry update, presentation of the Legislator of the Year award, and focused on Alzheimer's disease. The feature on Alzheimer's was made possible through a partnership between IHIF and the Alzheimer's Association, Greater Indiana Chapter.
Dr. Bruce Lamb, Director, Stark Neuroscience Research Institute with Indiana University School of Medicine presented "Alzheimer's Research in Indiana". Dr. Lamb's presentation covered the disease state, current treatment modalities, difficulties studying the disease, recent advancements, and increased funding that is becoming available. Dr. Lamb's research has focused on the basic disease mechanisms of Alzheimer's disease and has shed light on how complex mechanisms associated with Alzheimer's have hindered efforts to find effective treatments in clinical trials.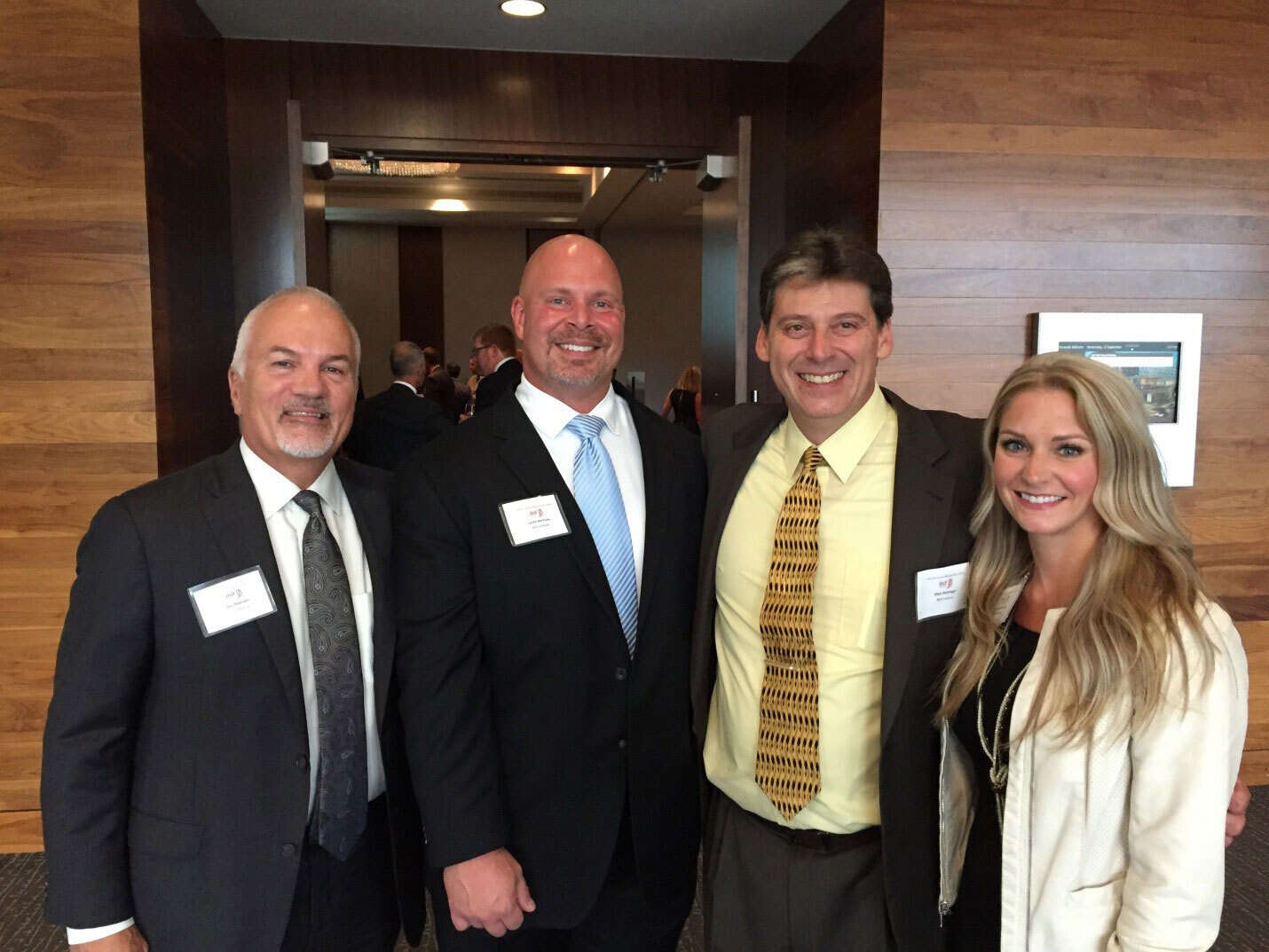 Pictured from left to right: Dan Peterson, Vice President Industry & Government Affairs at Cook Medical, Justin Renfrow, Contracts Director at MED Institute, Matthew Waninger, President at MED Institute, and Brooke Corcoran, Marketing Specialist at MED Institute.
To learn more about how we can partner with you, please visit medinstitute.com.