We ended our 2016 tradeshow season in Minneapolis, MN at MD&M Minneapolis – September 21 and 22nd. It was a nice change of pace to have this show a little earlier in the fall- no snow or cold weather had hit Minnesota yet! We also had a great two-day show. Once again, we featured a TA ElectroForce 3100 fatigue tester as part of our booth to show off one of our numerous testing capabilities. Last year we completed over 3 billion cycles with our fatigue testers for a single client! We also had opportunities to discuss other capabilities including R&D, simulation, regulatory, feasibility clinical trials and many other services we offer.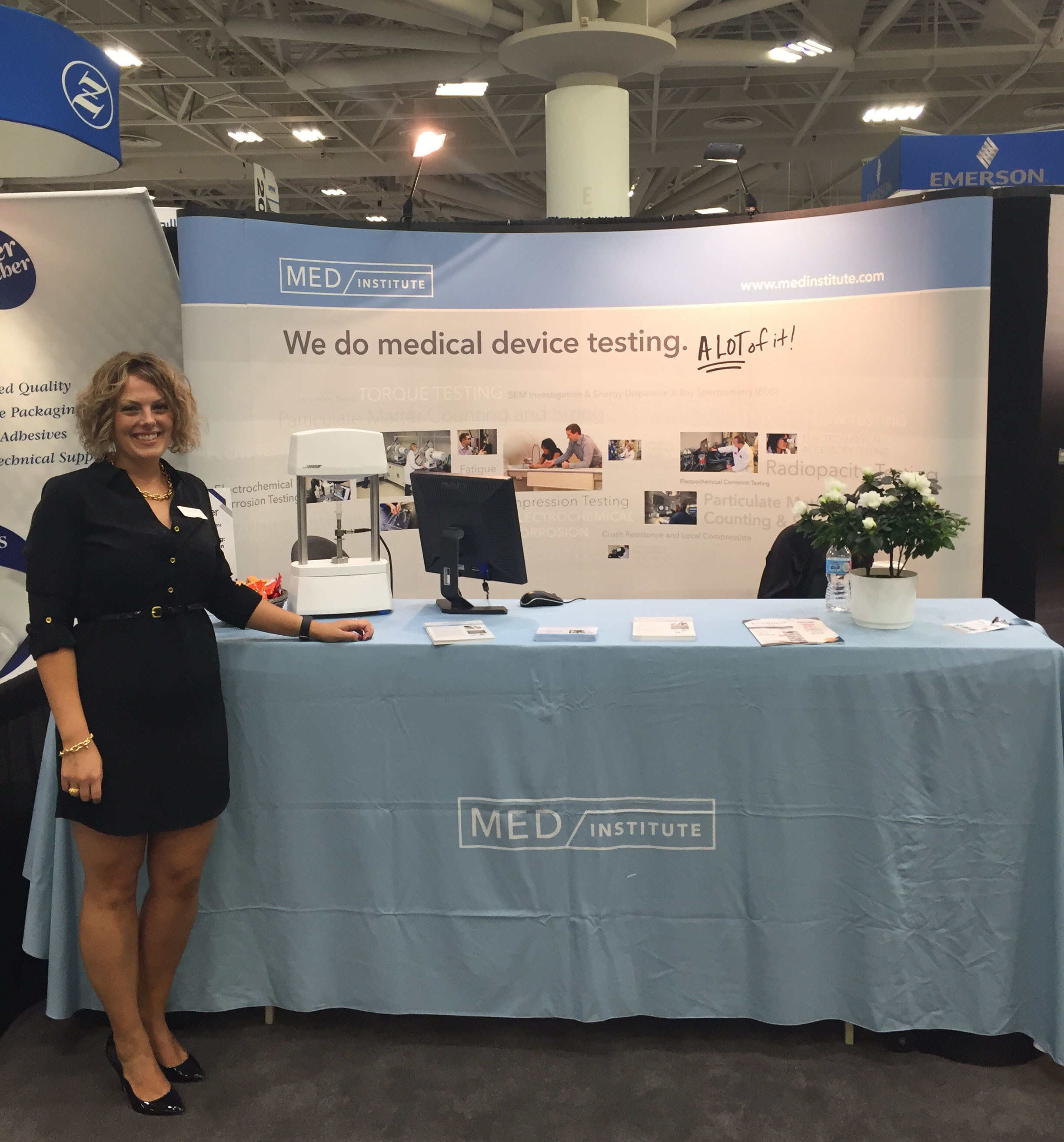 Additionally, Justin Metcalf, our Director of Engineering, gave a Tech Talk while at the show on Design Verification Testing: What Should You Do When a Testing Standard Doesn't Exist? Justin discussed the importance of being involved with standards committees to establish a new standard test method or modify an existing method. He also discussed developing a new non-standard test method and how to mitigate risk with test method validation. This particular topic was a very popular one- it was standing room only! Over 35 people were in attendance during his presentation. Overall, we were really happy with our booth, project discussions and tech talk success at the show. Feel free to follow up with us if you're interested in receiving more information on the presentation given. See you next year in Minneapolis!
For more information on our services and how we can partner with you, please contact us today 855.463.1633 | askmed@medinstitute.com | medinstitute.com.