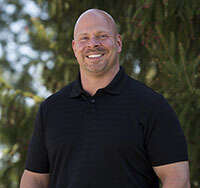 The aspect of MED that we take the most pride in is our history. With over 30 years of experience in medical devices we've seen a little bit of everything and have solved our share of complex problems. In my 12 years in medical devices I've seen my fair share of issues pre and post launch. I take a lot of pride in being able to work with our clients not only in the R&D phases, but being able to help once a product is commercially available.
Recently we had a client come to us with an issue that they could not replicate. This was an excellent company with a very talented team of medical experts and engineers. I've had the pleasure of working with their product managers and especially their medical director and these folks are top notch. Needless to say, these were not untrained eyes. After an initial call with the client and a brainstorming session, one of our senior engineers was able to identify an issue with the testing fixture the client was using and replicate the failure in his kitchen. Once that discovery was made, we were able to make an immediate impact for our client.
There's something to be said for a fresh set of eyes. It also never hurts when those eyes have seen hundreds of medical devices and have fought those same battles. We're proud of the work we do for all of our clients, but it's times like this where we can feel the impact we have on our clients and most importantly, patients. For me it was especially gratifying knowing that we made an impact for a group I see as colleagues and friends. I see personalities, not just projects, and being able to work closely with our clients makes my job something I look forward to everyday.