In 2004, we decided to institute an ISO/IEC 17025 quality management system designed specifically for calibration and testing laboratories. At the time, we were involved with global regulatory submissions; so we were looking for an appropriate international standard to ease the burden of our regulatory reviewers. In 2019, the FDA started working towards an accreditation scheme for conformity assessment (ASCA). One of the keys to this new program to reduce the review of testing reports at the FDA is to have ISO/IEC 17025 accreditation by a recognized body. Having testing performed by a team with robust experience in creating method validations and competency of testing has been a great value to our clients when seeking regulatory approval.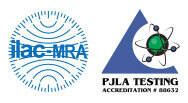 Our journey to accreditation may be beneficial to you, so we will share some key value adds to ISO/IEC 17025:2017 accreditation.
1) Knowing the competence requirements behind a given measurement and understanding the uncertainties of the measurement method really do make your testing better. Building a robust competence and training program where our operators demonstrate they can set-up and produce a monitoring sample in range gives our clients assurance that the measurements are repeatable and reliable.  Knowing both the accuracy of the equipment used to make a measurement and the uncertainty of the measurement (i.e.,  its repeatability) is very important, especially when pass/fail determinations are being made.
2) Having a third party auditor review validations and the QMS is important and valuable in a consulting business. We are determined to be a critical supplier to our clients given the work we do. Having our Quality System audited against ISO/IEC 17025 and ISO 13485 requirements by our notified bodies makes audits from a client perspective so much smoother as we too understand the importance of maintaining a robust quality system.
Since our beginning, we have added over 250 standards and lab developed methods to our scope. We are always looking for new methods that may benefit our clients.
To learn more about our services and how we can partner with you, please visit medinstitute.com, call us at 855.463.1633, or send us an email askmed@medinstitute.com.