Our Regenerative Medicine team can offer comprehensive solutions to the unique and rapidly evolving pre-clinical, regulatory and clinical challenges with cellular, tissue and gene therapy medicines. Our team employs a range of cell and molecular biological assays to enable the development and characterization of ancillary products (e.g., cell culture media) and novel therapeutics (e.g., advanced cell and gene therapies).
Biological Testing
Process improvement
Concept development and proof-of-concept
Protein characterization
Bioassay development (e.g., potency, purity, identity)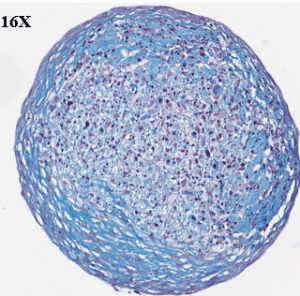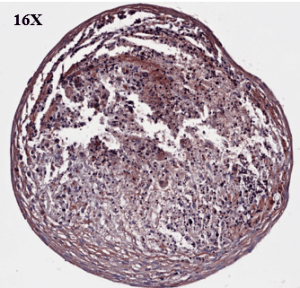 Animal Studies
Small and large animal models

Regulatory and Clinical
MED Regenerative Medicine services support product, process, and method development. We leverage the experience and capability of MED's established service areas, such as regulatory and clinical, to drive our client's development work forward, navigate the regulatory landscape, and meet business objects.
Publications
Peer-reviewed:
Rodenberg EJ, Patel DS, Shirley B, Young BW, Taylor AF, Steidinger HR, Fisher SJ, Patel AN. Catheter-based retrograde coronary sinus infusion is a practical delivery technique for introducing biological molecules into the cardiac system. Catheterization and Cardiovascular Interventions, 2019.
Canestrari E, Steidinger HR, McSwain B, Charlebois SJ, Dann CT. Human Platelet Lysate Media Supplement Supports Lentiviral Transduction and Expansion of Human T Lymphocytes While Maintaining Memory Phenotype. Journal of Immunology Research, 2019.
Thompson S, Klarer A, Smith D, Charlebois S, Steidinger H, Taylor A. Improving the quality cell yield of T-cell immunotherapies through selective pressures imparted by culture media supplements. Cell & Gene Therapy Insights 2020; 6(2), 287–294.
Conference Abstracts:
Charlebois SJ, Canestrari E, Harris S. Characterization of a pathogen reduced human platelet lysate. Cytotherapy, Volume 20, Issue 5, Page S61, May 2018.
Canestrari E, Charlebois SJ, Harris S. Human platelet lysate as a media supplement for ex vivo expansion of immune cells. Cytotherapy, Volume 20, Issue 5, Page S61, May 2018.
Charlebois SJ, Ramachandran N, Hiles MC, McRoy W, Poderycki M, Steidinger H, Kuske J. Design verification and enhanced risk mitigation tests for cytocompatibility evaluation of cell delivery devices. Cytotherapy, Volume 16, Issue 4, Page S48, April 2014.