A clinical evaluation plan (CEP) may be necessary for your device. A medical device manufacturer that sells its products in Europe must comply with increased data requirements and ongoing clinical evaluation. The purpose of periodic clinical evaluation is to provide systematic demonstration of medical device safety and performance throughout the lifespan of the device. Medical device manufactures can fulfill clinical evaluation requirements by making use of information from several data sources including premarket clinical studies, evidence from the literature, compliance with standards, complaints reporting, clinical investigations and data generated from post market activities, including data from postmarket clinical follow-up studies.
Regardless of whether you are updating an existing Clinical Evaluation Report (CER) or developing one for product launch, you want to ensure there are no surprises during Notified Body audit and technical documentation review. The initial step is defining the scope of the clinical evaluation and creating a robust Clinical Evaluation Plan (CEP).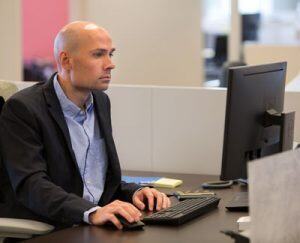 Clinical evaluation plan (CEP) contents
The CEP must include information concerning the safety or performance of the device that is generated from actual use of the device. Your CEP will define the extent of information to gather; the amount of data required will be influenced by the nature of the device, its stage in the life cycle and its safety record. Considerations for CEP content include:
The General Safety and Performance Requirements of the EU MDR that require support from relevant clinical data;
Intended use of the device and special indications or target populations;
Intended clinical benefits with relevant and specified clinical outcome parameters;
Methods to be used for examination of qualitative and quantitative aspects of clinical safety;
List and specification of parameters to be used to determine, based on the state of the art, the acceptability of the benefit-risk ratio;
How benefit-risk issues relating to specific components (e.g., pharmaceuticals, non-viable animal or human tissues) are to be addressed;
Data sources and types to be used; and
Any newly emerged clinical concerns or new data generated from postmarket surveillance.
A Clinical Development Plan (CDP)
A Clinical Development Plan (CDP) will also be required for EU MDR compliance as part of the CEP. The CDP outlines progression from exploratory investigations to pivotal clinical investigations and postmarket clinical follow-up, with an indication of milestones and a description of potential acceptance criteria.
Before you jump into planning, be aware that there are specific guidelines defining who can take on this task. Regulators want to know that the individuals evaluating clinical data are well qualified to do so. Reviewer qualifications must be documented and include (but are not limited to) knowledge of research methodology, regulations, medical writing, application of the specific technology, and diagnosis and management of the conditions to be diagnosed or managed by the device under evaluation.
We are qualified clinical evidence reviewers and have the experience and appropriate skill set to define the scope of your clinical evaluation and expertly develop your CEP to help meet the current EU MDR. Please contact us today to get started on your path to compliance 855.463.1633 | askmed@medinstitute.com | medinstitute.com.
More about clinical evaluation reports (CER):
What is a Clinical Evaluation Report (CER)?
Claiming Equivalency Under EU Medical Device Regulation