Over the last several years, there have been rapid changes in the industry. Most notably, there has been much consolidation, with many mid-size contract research organizations (CROs) being acquired by larger CROs. Some of these larger CROs are acquiring medical device focused CROs to gain entry into this market.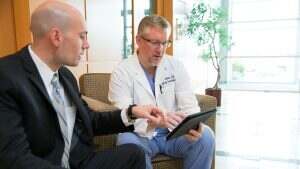 This consolidation has had a profound impact on the industry and is reducing the number of mid-sized CROs in the market. While there is no doubt that large CROs fill a need in the medical device market, there are many benefits of considering smaller CROs. Selecting a mid-sized CRO can provide you with more flexibility, dedicated customer service, therapeutic expertise, budget management, and consistency. All of these factors can have a significant impact on the success of your clinical trial.
If you have decided to seek a CRO for a forthcoming study need, there are many benefits that mid-sized CROs offer sponsors. Mid-size CROs remain an asset to the medical device market and might be the right partner to assist your internal study team. To learn more about this in more detail, download our white paper: Benefits of Partnering with a Mid-Sized CRO.
At MED Institute, we offer a variety of clinical trial services and are a full-service CRO. We have over 35 years of experience designing and executing clinical trials, ranging from early feasibility studies to multinational, controlled pivotal trials to post-market registries. Please contact us today to start your project discussion.