In part three of this series, we talked about validating your own test method and gaining FDA approval. In this part, we'll discuss another option to consider when a testing standard doesn't exist: Employ a third party to build testing equipment to allow the standardization of the test method.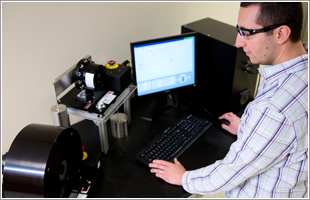 Medical device technology combines engineering, science, and medicine to provide technical solutions to medical problems. The design of a new medical device presents a number of engineering challenges throughout the design process. A device can only be considered safe after undergoing tests that prove its safety. Demonstrating that a device is safe starts by devising the right tests.
For example, in the case of vascular stents, there was not a suitable method, nor was the appropriate equipment available to measure radial force.
The American Society for Testing and Materials (ASTM) attempted to develop a standardized method to measure radial force for over ten years without success. It wasn't until Machine Solutions Incorporated developed new equipment that ASTM was able to standardize a test method capable of measuring stent radial force in a highly repeatable way. This equipment has become the industry standard and has been in use for many years.
This work led to the publication of ASTM F3067, "Guide for Radial Loading of Balloon Expandable and Self Expanding Vascular Stents", in 2014. It is a guide that covers in vitro bench testing methods and equipment that can be used to measure the radial force, or collapse pressure, of vascular stents.
In the next part of this series, we'll look at a final option to consider when a testing standard doesn't exist.